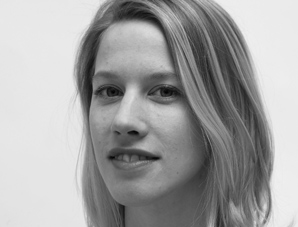 Britta Teleman
My work includes freelance industrial design, lecturing and interdisciplinary collaborations. Projects range from norm-critial speculative design, furniture and home accessories, to user centered health innovation. I am also a founding member of design & architecture studio Objecthood, with clients such as Messe Frankfurt, KLONG, Skultuna, Stolab and Sagaform.
Swedish by nationality, I graduated from Central Saint Martins 2007 and now work in Halmstad as designer and researcher. I am currently undertaking a PhD education focusing on Norm-critical perspectives in design and research methods for increased child participation in Healthcare. In parallell I also do lectures on Design methodology and Norm-critical perspectives for various organisations and at universities.
For recent design work see also Objecthood designstudio.
‹‹home
.......................................................................
News
2022.02.15. Sustainable Design lecture, Uppsala University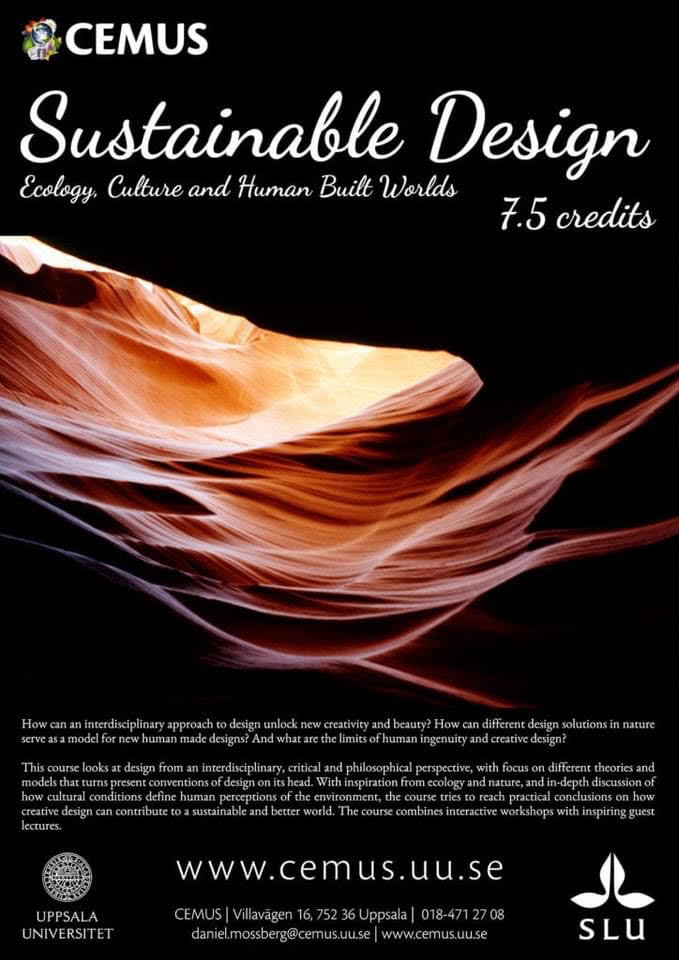 Introducing Norm-critical research methods and Norm-creative design at the interdisciplinary CEMUS course "Sustainable Design: Ecology, Culture & Human Built Worlds".
2020.10.07. Halland Tech Week talk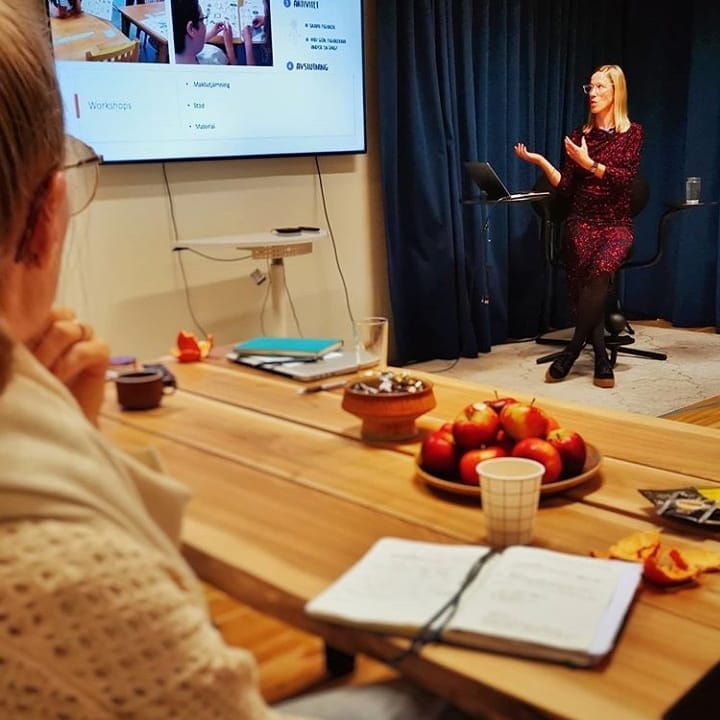 An open talk about the participatory, norm-creative design process that was used in the design of an app for
children in rehabilitation. The app is part of a research project at Halmstad University.
2020.10.06. Workshop for Region Halland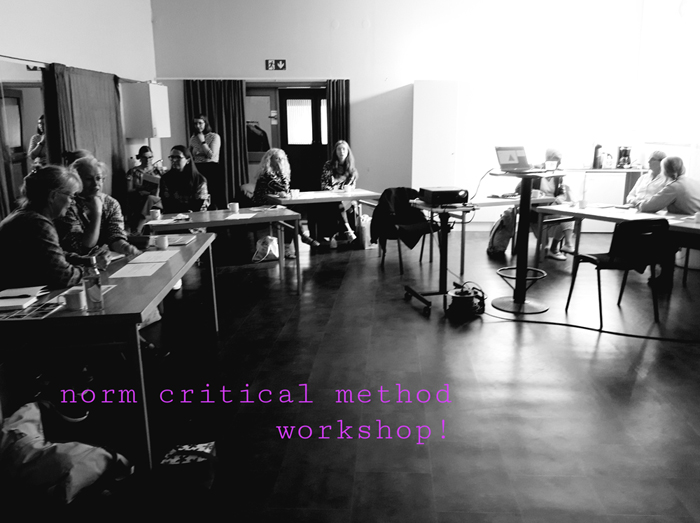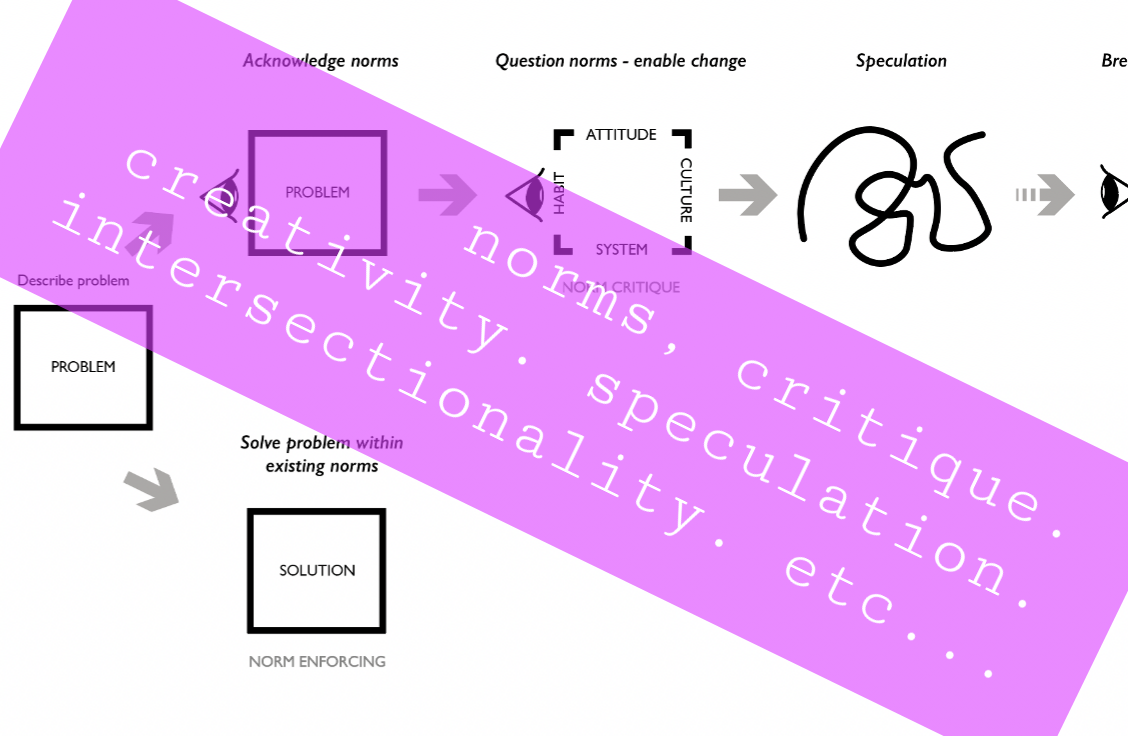 Workshop for Region Halland on normcreativity and inclusive methods. In their course on crafts pedagogics.
2020.08.17. Podcast: Norms, Normcriticism & Normcreativity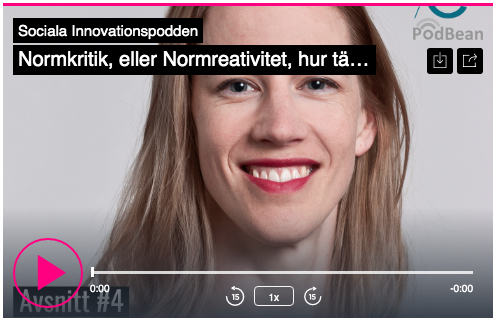 A discussion about norms, inclusiveness and design related research. By invitation from CooCreate - a regional project about social innovation and entrepreneurship.
2020.06.01. Norm-critical Workshop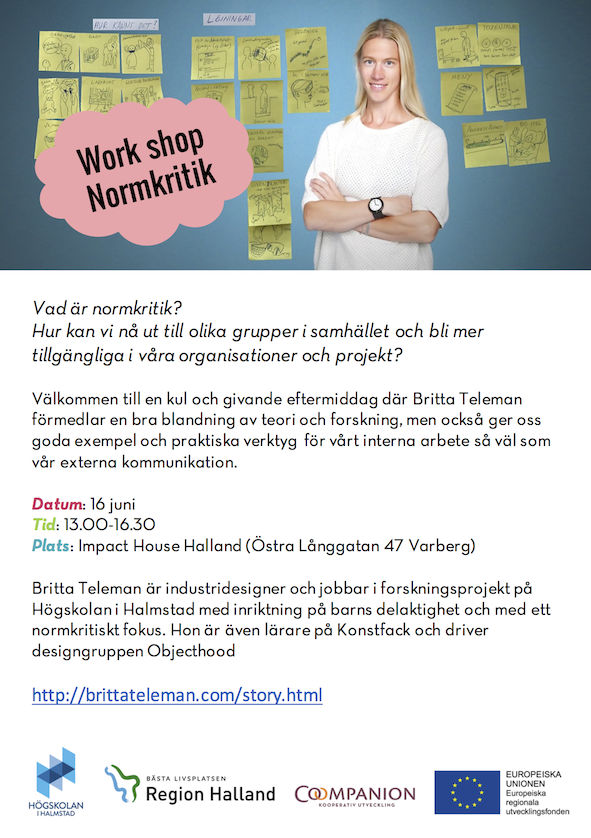 Workshop for COOMPANION, to help develop norm-critical strategies.
2018.08.01. Senior Lecturer at Konstfack


New position as senior lecturer in Industrial Design at Konstfack, Stockholm. Including course direction of bachelor thesis projects, a co-creation course with staff and patients at a neonatal intensive care unit, and other interesting collaborations for the year 2018/19.
2017.12.15. Research designer within Health Innovation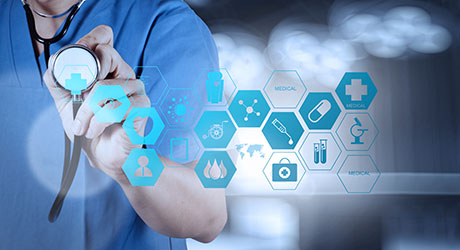 Exciting interdisciplinary projects, where design methodology reinforces traditional research methods to increase participation for children in healthcare situations. One project aims to strengthen children with disabilities, and another uses norm-critical design to create debate and increase child participation in healthcare in general. Find more about this here.
2017.06.16. Teaching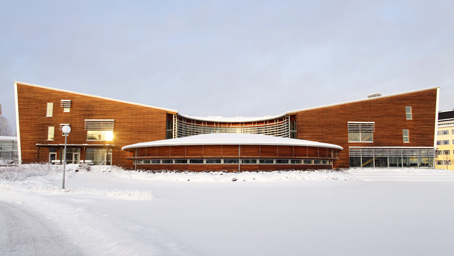 A new challenge, teaching Bachelor level industrial design students at Gävle University (pictured), and at Halmstad University technical engineering courses.
2015.11.27. Fyrling now in Wienna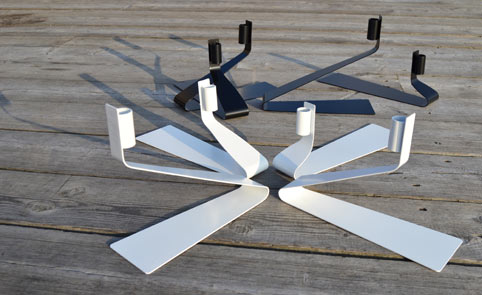 Fyrling is now available in Austria, exclusively sold at Edelstall designobjekte, Wienna.
2014.11.04. Rumba seat cushion for LADP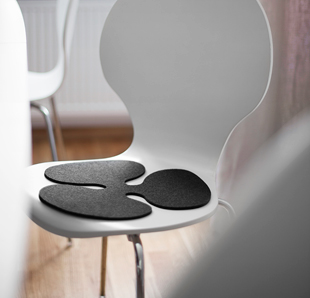 Rumba cushion is designed for LADP and is a cousin to the One Cut Stools from 2008. It fits most ply or plastic chairs and comes in red and grey.
2014.03.13. RUM hemma magazine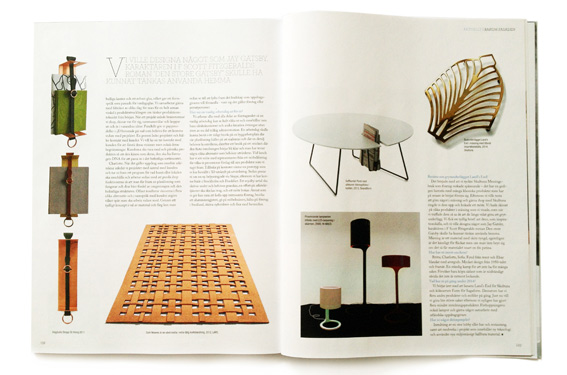 RUM hemma has devoted three pages to Objecthood in its March issue! Both the Strapp shelf and Cork Weave mat is pictured, among other Objecthood products.
2013.10.30. Wool Modern grand Finale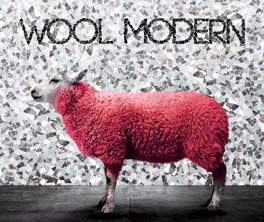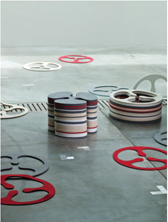 Wool Modern - A celebration of wool in the 21st century - will make its last show in Seoul, Korea, Nov 18-27. The show features OneCutStools among works by Alexander McQueen, Vivienne Westwood, Galliano, Sonia Rykiel, Paul Smith and many more. Modern, innovative and avant garde use of wool!
2013.01.17. Panel discussion: Careers in design - Newcomer Platforms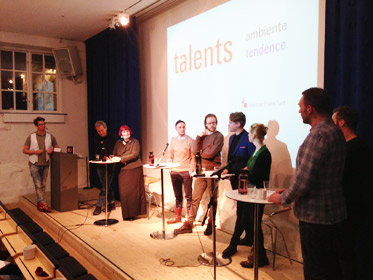 A panel discussion about new designers´ platforms. With representatives from the design world including designers Britta Teleman, Dmoch and Studio Jenk. Arranged by Messe Frankfurt and moderated by Stefan Nilsson. At the Museum of Architecture followed by mingle at Swedish Design Council, jan 17.
2012.12.10. Fyrling on TV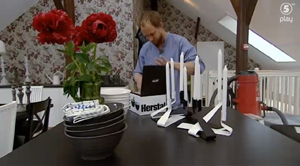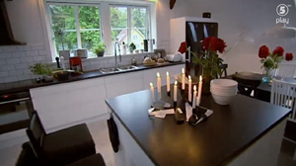 Swedish series Nybyggarna used Fyrling to light up the new house for seven former homeless people. Shown november 7.
2012.08.16. Housing Exhibition Annedal 2012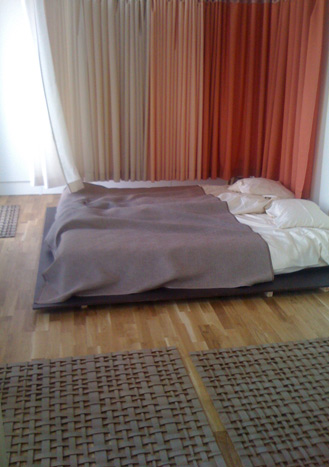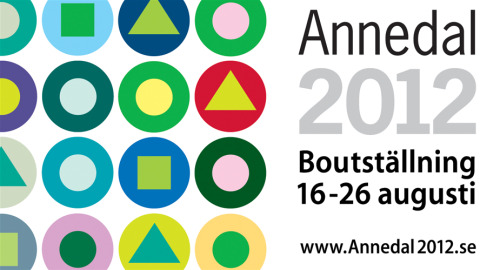 Products by Britta Teleman and Objecthood have been selected by architecture bureau Kjellander & Sjöberg for an exhibition flat at Annedal Housing Exhibition, Stockholm between August 16-26.
2012.05.11. Objecthood at Input Interiör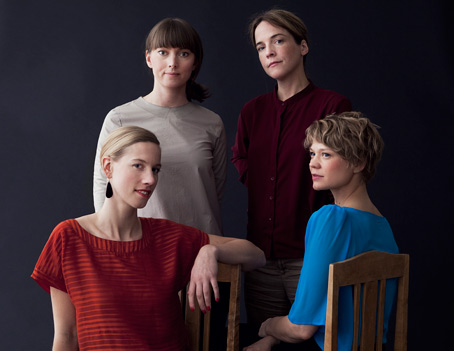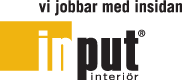 Objecthood Designgroup is setting up the exhibition Les Objets at Input Interiör in Stockholm. The exhibition features work from all four members, with some news shown for the first time. Opening 24st of May and until end of August. Drop by!
2012.04.25. Afternoon tea talk in Falkenberg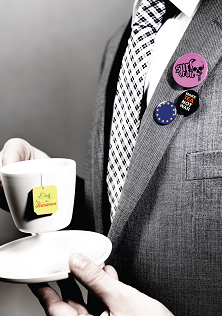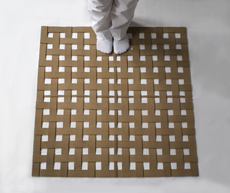 Britta Teleman will show a selection of her work and hold a short presentation 25th of april, in one of a series of lecture forums arranged by Falkenbergs Museum & Falkenberg Trade & Industry (Falkenbergs Näringsliv).

2012.04.017. Milan: One Cut Stools at Salon Del Mobile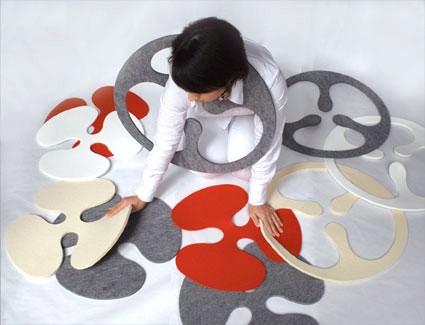 The FibreArtAnd gallery is taking the exhibition Le Prossimta del Feltro to Biblio VALVASSORI PERONI during Salone Del Mobile, April 17-21.
2012.03.15. Wool Modern goes Sydney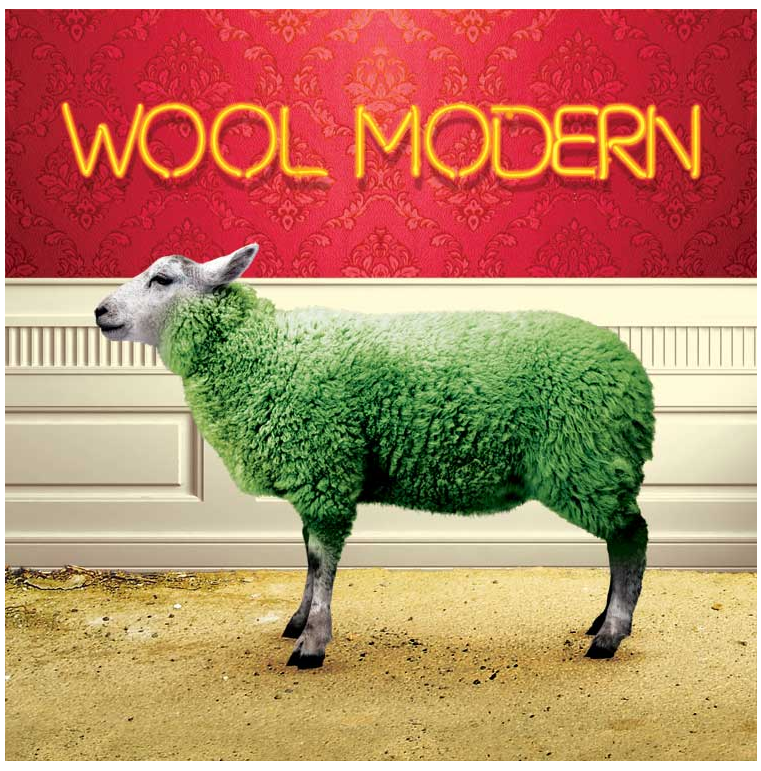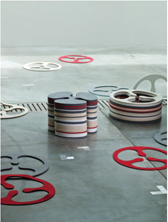 Wool Modern - A celebration of wool in the 21st century - is now moving on and next stop is Australia. The show features OneCutStools among works by Alexander McQueen, Vivienne Westwood, Galliano, Sonia Rykiel, Paul Smith and many more. Modern, innovative and avant garde use of wool!
2012.02.25. Thank you Sköna Hem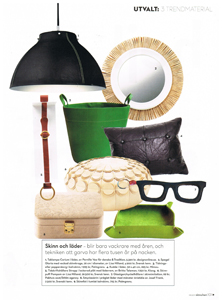 The Strapp shelf designed for KLONG was featured in Sköna Hem 9/2011 (a while ago, but still).
2012.02.01. February: Stockholm Furniture Fair & Ambiente Fair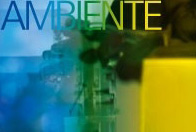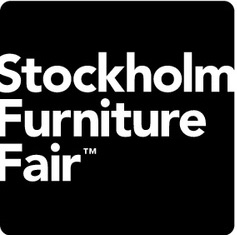 The Strapp shelf is seen in KLONG's stand at Stockholm Furniture Fair, and Fyrling is presented in Ambiente, Frankfurt by LADP. Most welcome!
2012.01.20. Coverage in Femina & Frei Raum magazine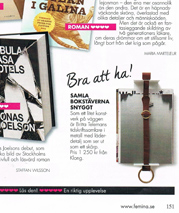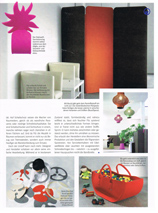 The february issue of Femina, and the german mag Frei Raum.
2012.01.01. Strapp featured in Hus&Hem magazine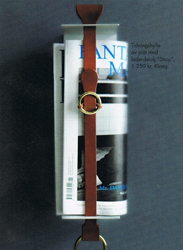 The Strapp shelf for KLONG in the january issue of Hus&Hem.
2011.11.11. Fyrling launch & new Strapp
Fyrling candle holder is finally in stores, for example Designonline.se and Sven-Harrys museum. Meanwhile, the new improved Strapp shelf for KLONG is getting attention in danish papers Berlingske and RUM.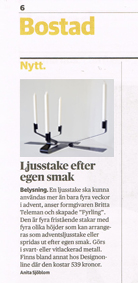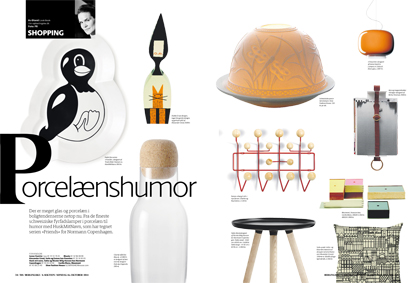 Fyrling featured in DN Bostad and Strapp in Berlingske Sunday edition
2011.10.12. Wool Modern now in Berlin.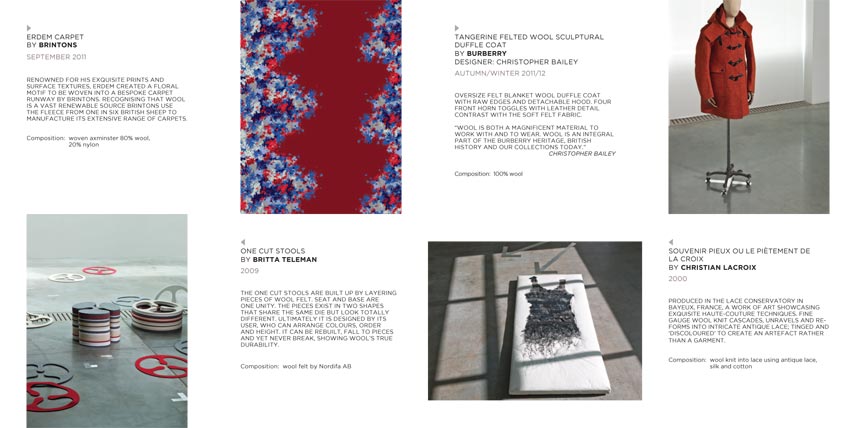 Wool Modern, including One Cut Stools, is now in Galleria KauHof, Alexanderplatz, Berlin. The design/fashion show by the Campaign for Wool (Patron: HRH Prince of Wales) focuses on modern, avant garde use of wool. Exhibitors include Britta Teleman and many big names such as Alexander McQueen, Christian Lacroix, Vivienne Westwood, Galliano, Sonia Rykiel, Paul Smith and Lanvin.
2011.09.07. One Cut Stool to Falkenbergs Museum.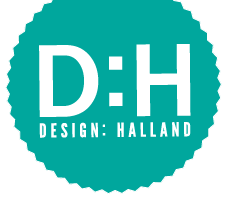 One Cut Stool travels on from Båstad to Falkenberg and DesignHalland for a while. See also the sketch work and prototypes at the museum.
2011.08.15. Wool Modern at London Fashion Week.
One Cut Stool will be in London as part of Wool Modern, a design/fashion show by the Campaign for Wool (Patron: Prince of Wales) and Woolmark. The show features works by Alexander McQueen, Vivienne Westwood, Galliano, Sonia Rykiel, Paul Smith and many more, together with interior design pieces. Modern, innovative and avant garde use of wool! Will his royal highness put his bum on it? From Sept 7-29, then travelling the globe (Germany, Italy, USA, China, Australia) for a year.
2011.08.06. Arte & Design, Italy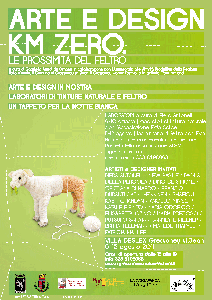 One Cut Stool Jr (new!) was requested by FibreArtAnd Gallery for a felt exhibition starting August 6 and travelling from Gressoney to Florence, Milan, Novara and later Finland.

2011.05.13. Exhibition at Nivå125: Koncentrat 2.0 - ung form

Koncentrat 2.0 - ung form.
Location: Nivå125 gallery/shop/cafe, Båstad, Sweden. Duration: june 4th-august 28th.

2011.03.25. Elle Interiör likes Britta Teleman & Objecthood

From the April issue.

2011.02.15. Premiere for Strapp at Stockholm Furniture fair:

New shelf Strapp for Swedish client KLONG was shown for the first time during Stockholm Design Week.
Featured as one of the highlights at the fair in both DN, SvD and Elle Interiör.

2011.02.07. Check In Exhibition by Designgalleriet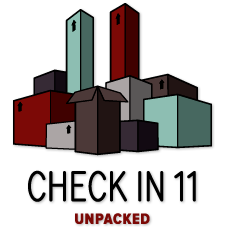 Objecthood Designstudio is one of 10 studios selected for Designgalleriets exhibition during Stockholm furniture fair. We will be showing a mix of nex projects, including A Hole Collection.

February 7-13th. Regeringsgatan 47, Stockholm. Hope to see you there!
2011.01.25. Formex press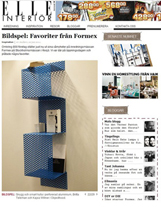 Elle Interiör and Plaza magazine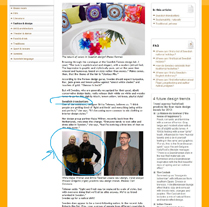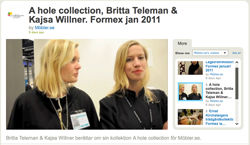 Trend report (sweden.se). See the video clip about A Hole Collection at Möbler.se
2010.12.18. Objecthood - a new design group is born
We have barely decided on a name, and we get picked for Designgalleriet's exhibition Check In during Stockholm Furniture Fair (feb 7-13th). Objecthood is a network of designers collaborating and taking on jobs within interior, exterior and product design. Read more about us at www.objecthood.se
2010.12.01. New interior collection launch at Formex Young Designers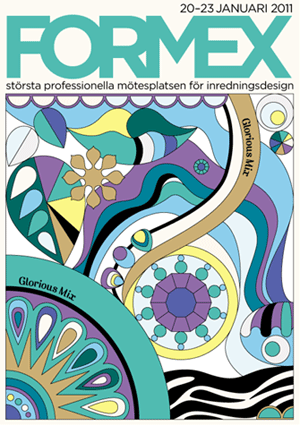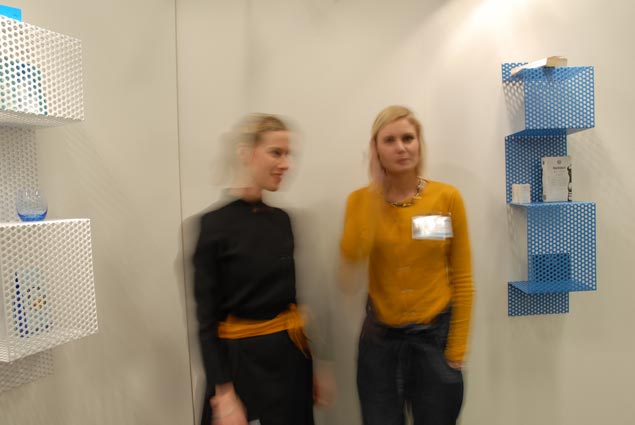 Britta Teleman and Kajsa Willner has been selected for Young Design Lounge at Formex fair, Stockholm. Brand new products on the theme "Holes", in perforated aluminium and leather, will be launched. Jan 2011, 18th-23rd.
2010.11.07. And my baby goes so well with it! wins Avandeo competition

The baby bed that started as an exam project won first price at the competition held by german design company Avandeo, who will take it into production. Thank you all who voted for it!
2010.10.05. See Britta Teleman + Kajsa Willner at Dutch Design Week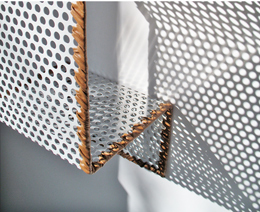 Britta Teleman and Kajsa Willner (www.kajsawillner.com) go way back as we both grew up in costal town of Halmstad. Now we are reunited by design and present our work A Hole Collection at Atelier Dorp, Eindhoven, during Dutch Designweek (oct 23-31).
2010.04.01. More Cut-outs:
Italian Made Magazine showing OneCutStools. To the right an interview in Vårt Nya Hem.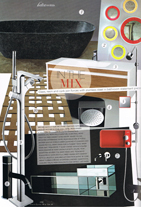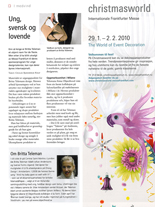 Cork Weave featured in Vogue Living Australia & an article from Gave og Interior, Norway.


2010.01.02. Objecthood selected for Ambiente Talents 2010!

As the only Swede in a line of 36 exhibitors, Objecthood is proud to present its show at Messe Frankfurt. Dates: February 12–16. Click on photos to enlarge.

2009.10.29. New Press Cut-outs:

Cut-outs from German publication Arcadia, Swedish magazine Möbler&Miljö and Sydsvenska Dagbladet

!


2009.04.30. Milan 2009
Objecthood at Salone Satellite

The show together with Cecilia Lundgren was a great experience, with thousands of cheerful visitors and press. Visit our stand here:

2008.12.01. The White Hotel Brussels
13-14 December 08

The whole hotel transforms into a design show for a weekend! Objecthood and Cecilia Lundgren did a show together on the 9th floor.
www.designr-rdv.be

2008.09.25. Interieur 08

Cork Weaves are exhibited at Interieur 08, in Kortrijk Belgium. Show is on 17-26 October!

2008.02.04. Milan 2008!

Thanks to everyone that saw me in Milan. I was exhibiting with Tuttobene in Zona Tortona. The project on display was And my baby goes so well with it! and the theme for the show was sustaniability. The whole show (and the party) was great.






Tuttobene Website